As Autumn makes an enticing entrance with crisp evenings and (slightly) more comfortable day temperature, we look at two grapes varietals one can only describe as comfort and wholesome: Primitivo and Pinot Grigio.
Evil Twins - Primitivo vs Zinfandel
Primitivo is the twin sibling of Zinfandel, separated at birth, grew in completely different environments and culture, and only now reunited each with their own characters. Primitivo means "early one" in Italian as the varietal ripens earlier than others, best know in the region of Puglia. The same varietal was introduced into the United States as "Zinfandel", in the 19th Century and found immediate success. Wines from both regions have higher alcohol, medium "silky" body and tannins, and soft acid. The associated flavours are dark fruits and black plum, but the wine changes dramatically based on the ageing and wine-making techniques.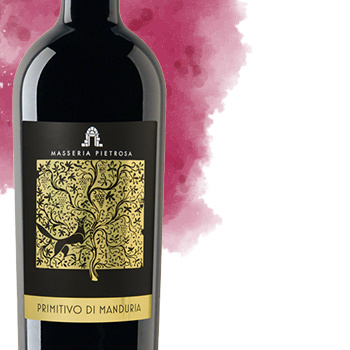 Masseria Pietrosa Primitivo Di Mandruria 2020, Italy
Primitivo is a popular table wine in Italy, and Masseria Pietrosa Primitivo is an excellent example of why. It's easy going, refreshing, and pairs very well with a wide range of food. It has a simple flavour profile of black fruits and plum, some red fruits that lend the wine brightness, and friendly tannins and acid. If you ever visit our store in Sai Kung and happen to ask our colleague Mimi what her favourite, everyday wine is, it's invariably this Primitivo.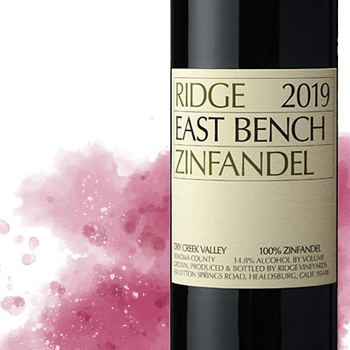 Ridge East Bench Zinfandel 2020, Sonoma County, U.S
Zinfandel occupies a legendary status when it's done well, no less since it's almost a national grape varietal of the United States. A way to look at Ridge's East Bench Zinfandel is if Daniel Craig and Timothée Chalamet had a baby. It is at the same time bold and muscular and elegant and sophisticated - universally admired by both females and males. Taste wise it's softly oaked, medium body, flavours of chocolate, plum, mature cherry, and dark fruits. There's just enough acid and tannin to hold all the flavours together. Best with a platter of cheese and light finger food, this wine shouldn't play a supporting role.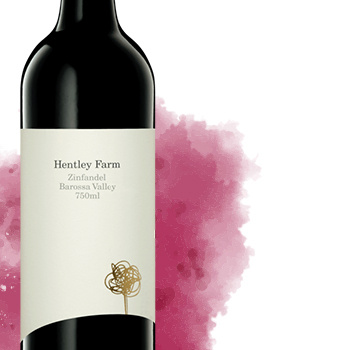 Hentley Farm Zinfandel 2015, Barossa Valley, Australia
If Ridge Zinfandel is a cross between Daniel Craig and Timothée Chalamet, then Hentley Farm Zinfandel is all Daniel Craig!!! This wine is all muscle, all tuxedo, all silky ruggedness - all charm assault. What is immediately apparent with Hentley Farm's Zinfandel is its silky smooth medium body, bold clean vanilla oaky flavours balanced by dark fruits, red fruits, and slightly herbaceous. This rich Zinfandel doesn't overwhelm or tire your palate. Like a good film, it knows when to climax, and finishes with just the right length.
Pinot Grigio - that quiet achiever in the family
We all know that quiet achiever in our workplace, in our classroom, or even in our family; it may even be one of us, quietly contributing, never needing acknowledgement. Pinot Grigio is the wine that no one celebrates, but it's always there for us, all year round. It's a dynamic grape that when harvested early, retains a zesty acid, lighter body, and a more neutral palate (less fruity). When it's harvested later, and in hotter climates, they tend to take on a more oily texture with bigger bodies, a more pronounced fruity character, and lower acid. The two styles of Pinot Grigio are two sides of the same coin; on one a new world approach reflected by Australia, United States, and South Africa, and on the other side, the old world approach of Italy, France, and Germany.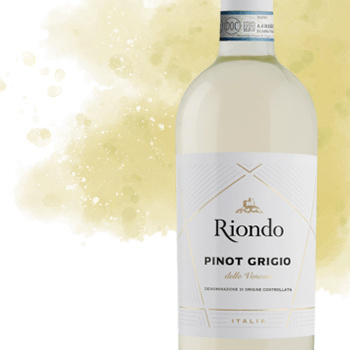 Riondo Pinot Grigio Delle Venezie 2021, Pinot Grigio Veneto, Italy
What I find fascinating about this wine is that it is so affordable as an everyday wine, and yet so flavoursome and dynamic. Yes the label isn't much to look at, but it more than makes up for it in value and flavour. Riondo Pinot Grigio is slightly below medium body, pours a straw hue, with a beautiful gentle mix of nectarine, pear, and a little honey. Drink this all day everyday over Spring, Summer, and Autumn months. Highly recommend it as a excellent value old world Pinot Grigio.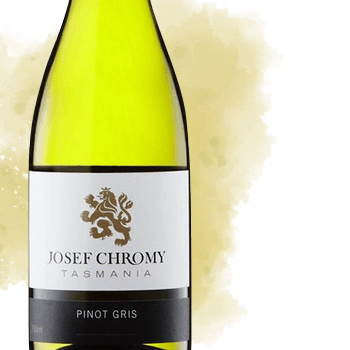 Josef Chromy, Pinot Gris 2018, Tasmania, Australia
Josef Chromy is one of the most successful wineries in Tasmania's history, accumulating 14 trophies and 170 medals in just four years from its inception. Their Pinot Grigio is an exceptional new world interpretation. The wine pours a straw golden hue, it has "well-mannered" acid, a dry body with flavours of pear, peach, citrus blossom and zest, balanced with creamy mouthfeel and stony mineral character. This wine surpasses discussions about old world vs new world, it speaks to drinkers of both preferences.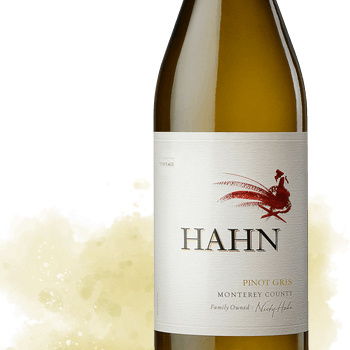 Hahn Winery Pinot Gris Monterey 2019, California, USA
Speaking of robust, Hahn's Pinot Gris from Monterey Region of California is definitely a contemporary new world exercise in wine production. It's a much bolder wine than our Italian counterpart. Hahn's Pinot Gris pours a golden straw colour, with a medium body and low acid. The wine has a pungent lemon honey blossom flavour, accompanied by floral and melon notes, all the while exhibiting strong oak characters. This Pinot Gris drinks well with stronger flavour seafood and poultry dishes, or even cured meat and strong cheese.