We've heard it before. Cooks hate cooking brunch. The Bottle Shop gets some kitchen captives to dig up the dirt on their weekend shifts...
Hong Kong chefs spill the beans on our bottomless binges
The Bottle Shop gets some kitchen captives to dig up the dirt on their weekend shifts, and show us why the light at the end of the tunnel looks like canned whipped cream.
Kitchen Consequential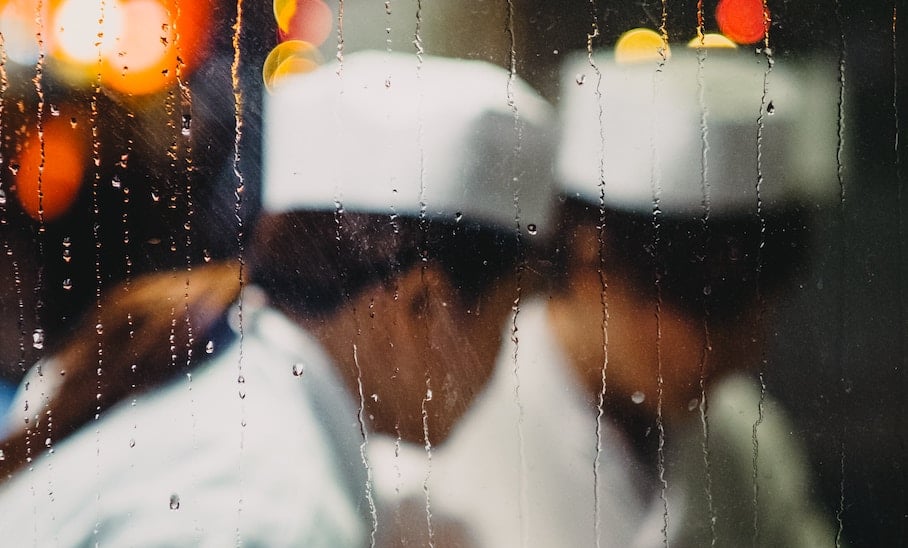 The first complaint about brunch is how it screws the normally smooth, mid-week service, especially for night owl chefs nourished by neon skies.  
"Chef's finish work 6 hours after most people, our body is simply on a different clock. Rules like 'no speak til midday' go out the window on brunch days." 
Imagine five full nights of work followed by an early morning start, only a couple of hours later. You'd probably crack more than just a few eggshells on your way down the omelette-station rabbit hole, but that's what brunch chefs face week in, week out.
"The cooks are reliably worse than the punters. If you have a proper hangover, you don't go out for brunch, you stay in bed. The cooks still come to work, some showing up looking a little worse for wear."
Some argue though, that it's all down to organisation.
"No part of service should be difficult really, if everything is properly prepared and the staff are organised."
But even then, things still find a way to go wrong on weekends.
"Our morning shift guys aren't heavy drinkers, but I did once get a text and photo from the hospital, five minutes after his check in time…"
And with each dayspring dish prepared fresh to order on the longest shift of the week, often without guidance from experienced cooks (who've paid their brunch dues) to keep the kitchen ticking along, it's easy to sympathise.
Dishing on Diners

Then the tables of discerning dilettantes arrive, out-complaining each other for title of 'totally-the-worst-hangover.'
"Guests are more likely to be grumpy at brunch, they may be hungover, they may have been up since 05:30 with their kids, generally they just want food… and usually quicker than you can make it."
In a mad tea-party whirlwind of waffles, hollandaise, guacamole and bottomless bellinis, there are some things a brunch menu just can't skip, meaning more preparation and a longer wait for everyone sat at a table.
"Brunch is the worst. Patrons are especially picky during brunch time, possibly because they are in a bad shape from the night before and expect brunch to wash away their bad choices and heal their livers."
Brunch has to tip-toe down a line between ultimate hangover cure and perfect post-yoga meal, where the calorie concerned can insist their Eggs Benedict be under 500 calories to save space for ice cream pancakes or maple syrup waffles, for yet more instagram points.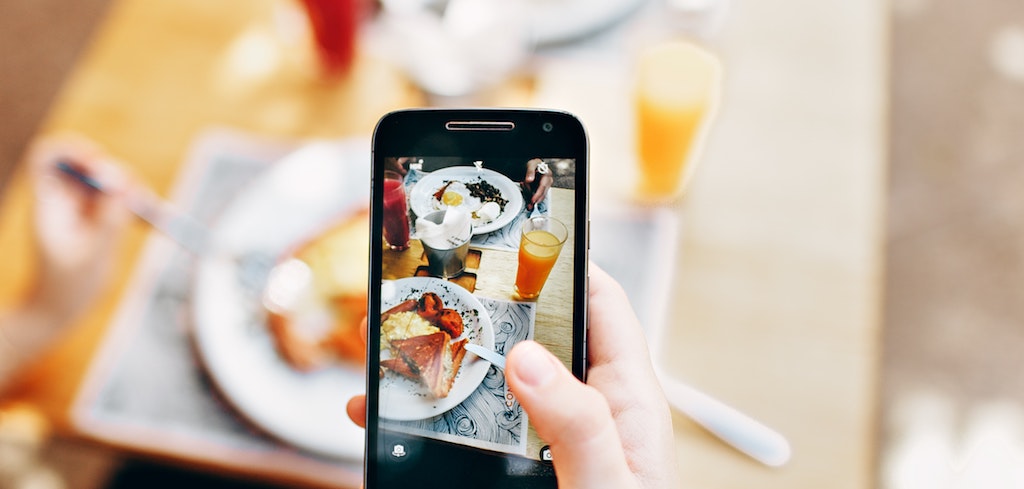 "Just relax, maybe don't ask for those eggs, poached then lightly pan-fried, added to your fried chicken breakfast sandwich."
While it might seem like Sunday afternoons are for taking things slow, savouring the choice between wholewheat or wholemeal bread, every delay and demand sends chefs racing at a pace to keep up with orders.  
"People are particular about their breakfast habits. If the design of brunch menu is 'Eggs your way! & Choose your bread!' it adds to it. If you give an inch they take a mile - a lot of orders become a mish-mash of special requests, additions and subtractions. I've had dockets as long as my forearm for a table of four."
"We had an order of vegan tacos, but with a request for pinto beans. When I explained that our pinto beans were fried in butter, and new ones would take over an hour in the pressure pot, they insisted on waiting anyway."
To top off frustrating demands, modern myths of avoiding certain things to stay healthy seem to persist at these gloat-full gatherings.
"As cooks, we are super concerned about giving a safe service to people with allergies. When jumping through hoops for a customer to make a dish lactose free, it's frustrating for them to then order the breakfast Panacotta the week after. It really happens."
"Gluten-free bread, the whole concept is just wrong…"
One golden rule we picked up on was to lay off on the really special requests.
"I was asked for a well done burger, no bread, with the lettuce, bacon, tomato and condiments on a plate, but most importantly, none of the ingredients could be touching each other."
The quarrelsome and the legless are also a dread, since there are few places it is acceptable, encouraged even, in Hong Kong to drink liquor and wine, be drunk before noon, and cause a ruckus after.
"Oh, front of house have their share of stories…" 
Being hungover from the evening before should never be an excuse for rudeness anyway, but it seems a pointless complaint to make in today's service-first world, where the customer is never contrite.
"We had a gentleman come in for the full 4-hour free flow, ordered every brunch item and at least 12 glasses of wine, but then complained about our food and wine selection. He requested the owners include his favourite bottles, and even took me out of the kitchen three times to let me know that he had never tried eggs in spicy Mexican sauce…"
One famous barrage against brunch comes from David Shaftel's 2014 New York Times piece "Brunch is for Jerks", where he blames a wave of un-married, over-paid young professionals who are wasting their time and talents. He believed the short fallings of modern-day brunch lay in the crumpled sheets of 'generation bedraggled' and their reluctance to ascend into adulthood.
Frustrating Creativity
When it comes down to business though, especially here in Hong Kong, you may wonder what the fuss is. These restaurants are full, with hour-long wait lists, so the money must be rolling in, right?
"To start, brunch is the wrong time of day for night people… also, guests are looking for comfort food and while I totally get that, creative chefs have no passion for cooking eggs and bacon."
Don't discount the overwhelming tedium, where some cooks would rather teach their grandmothers to suck eggs than scramble, poach or fry another one.
"Eggs are temperamental too. And you're cooking them all day."
"F***ing avocado toast!!!!!!!"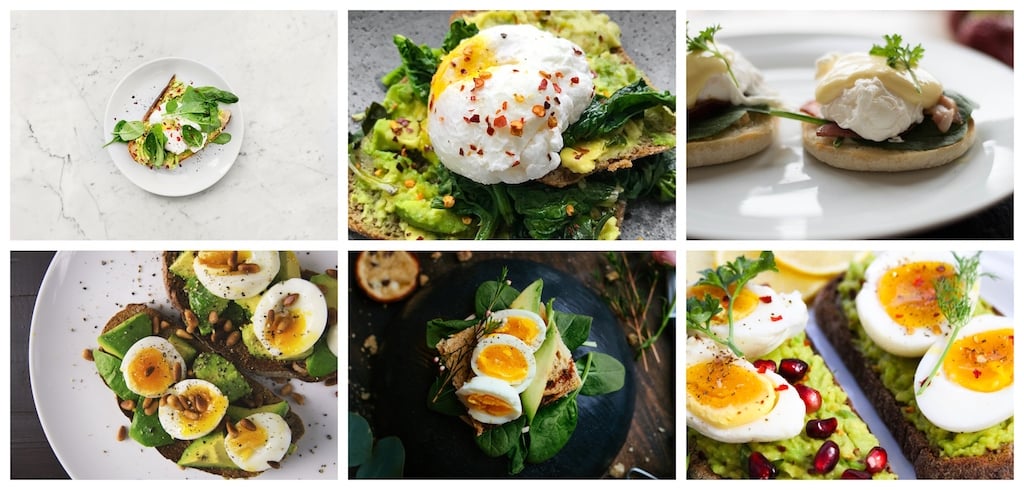 On the other hand, some chefs think that a clear concept, with guidelines laid down to encourage creativity, removes any excuse to complain.
"Creativity depends on how good your imagination is. If the head chef's concept is good, there should be no reason for lack of creative food."
"The best brunch menus are creative. When you see 'sorry, no alterations' on a menu, don't get upset - it's an indication that the kitchen believes in the quality of the dishes they're putting out."
Healthy imagination aside, the brunch menu has endured for decades. Maybe being inventive with a brunch dish is difficult in an 'if it ain't broke, don't fix it' kind of way?
"There is room for innovation in any kind of service, although it's expected that a certain amount of "Classics" need to be included in your menu."
Should Brunch Live On?
"There's something beautiful about a good Sunday lunch. You're going to miss out on that if you opt for brunch."
Brunch is a tall order for any chef. No matter their experience or propensity to plan, skilful souls ache when conjuring up what seems like the week's leftovers, and it really comes down to the basic sanity of a professional. Cooking surplus stock so nothing goes to waste may seem sensible, but inspires little more than fuelling the hungover and income indolent.
"Poached eggs, in case you didn't know, are often cooked in massive batches, chilled, and then reheated when your order hits the kitchen."
If we're honest though, even knowing that heartache, Hong Kong remains a wonderland of brunches. We count ourselves lucky for having some of the best restaurants in the world, and as one up's their game others quickly follow, a difficult feat in a world of declining budgets and pressure to 'innovate'. Increasingly exclusive champagne is a popular example of deals 'out-brunching' each other, but our favourite offer so far featured several craft beers on unlimited tap (a sadly short lived deal). 
So, do our chefs go out for brunch themselves?
"I rarely eat lunch let alone brunch, but I'm keen if it includes a session of free flow."
"I do enjoy going to free flow brunches, where I can catch up with friends while relaxing and not overthink about what dish or drink to order next."
"I actually enjoy trying new things all the time, if someone tells me of a new place or new items on my favourite restaurants menu, I'm in for trying and discovering new flavours."
"I will go to brunch if it's something special. And of course a drink before midday is always welcome. I'd do that every weekend, if I wasn't already at work!"
It's pretty simple… people enjoy having their weekends off! Especially Sunday mornings after a day soaked in batter and bacon grease. It'd be the same for anybody, no matter how high the hat.
Shaftel may have been accurate, but maybe a sprinkle short sighted, because on the other side of the double swinging doors is that same generation, hard at work cooking, whipping, flipping, and making murky mimosas all whilst nursing their own, 'totally-the-worst-hangovers.'
Hopefully next time, brunch devotees will reconsider ordering pancakes if they are just going to return them after failed instagram attempts because "the ice cream melted everywhere!"
How inconsiderate.
---
Curious who our chefs were? Well, we promised to keep things anonymous for everyone's sake, but: 
Chef Purple now runs several restaurants, his very first earning a Michelin star in its first year.
Chef Blue is renowned in Hong Kong, having opened a number of fine dining private kitchens and restaurants.
Chef Orange oversees his authentic [cuisine redacted] brunch shift in the heart of Kennedy Town, the spiritual promised land of HK brunches. 
Chef Green has worked across the globe, cooking brunches all the way from Amsterdam to Australia.